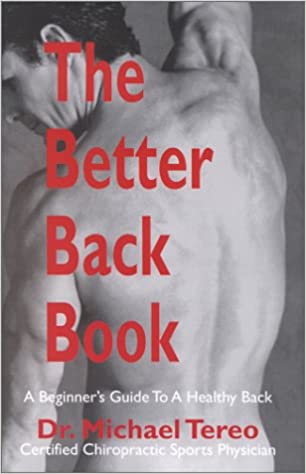 The Better Back Book or The Beginner's Guide To A Healthy Back was written by Dr. Michael Tereo. This book is written in a plain language and designed with ease of use in mind. Anyone can pick up this richly photographed book, invest a few minutes studying the basic concepts and exercises then begin a custom-designed fitness program with an emphasis on strengthening the back.
This is a no non-sense book. There are no gimmicks or quick-fix promises. The information contained within The Better Back Book are based on clinically tested concepts.
If you are not sure how to begin a fitness program due to a lack of knowledge, a fear of aggravating an unstable back, have a fear of exercise induced injury, or simply wish to develop a home-based fitness program, The Better Back Book will prove to be a great investment in your health.
Copies of the book can be purchased at Amazon.com